R. K. Institute of Engineering and Technology
RKIET is promoted and managed by Nishakar Educational Trust, Niali Cuttack with a vision to impart value and quality based technical education focusing mainly to produced highly skilled and globally acceptable technocrats. The main object of the institute is to focus on the technical and intellectual development of it´s students with a view to prepare them for a challenging and lucrative career and place them accordingly.
VISION
RKIET aims to be a regional college of choice with 21" century campuses dedicated to excellence in teaching. The purpose of RKIET is to educate, inspire and prepare each student for life of success and service, thus it is said "Come to learn, go out to serve".
MISSION
RKIET has set its mission to achieve its vision of developing students to become competent professional. Focusing on to be one of the world's leading innovative and creative technical institutions, recognized locally and internationally for excellence in teaching, we seek to be the preferred choice of students for undergoing technical education.
Er. Rohit Kumar Mallick
Chairman
Message from Chairman
With immense pleasure, I would thank GOD, my well-wishers and in particularly my mother, who is my inspiration and my guru to achieve this goal. Though RKIET is just a beginner in this field, still we have confidence to give best possible education through our integrated solution oriented program with a team of committed and eminent faculty to cater the growing demands of technical professionals.
Looking to future education revolution in India, which has forecast target to reach over 96% literacy, compared what we have recently 73.45% literacy (Odisha) compared to overall India literacy 74.04%, it is a challenge and a huge task and RK intention to contribute to maximum to achieve this target.
Vocational education one of the streams of higher education, due to its globalization, there is a great need for Indian higher education to provide a platform for gradual integration of its degrees with the best available in the world. The major shortfall in this direction is the inability of our institution of higher learning to attract and retain qualified and trained faculty of high order. RKIET adapts the techniques of education not only to face the new challenges but also to be progressively creative through scientific research. It is our prime concern to empower the students who joined RKIET with the kind of creating that the 21st century world of technology would anticipate. Ours have a team of committed and eminent faculty who approach in providing international quality education. An update industry relevant curriculum, innovative teaching method, access to world class information and communication technology and care guidance, personality development cell and foster in providing 100% placement in Abroad are some of the defining feature of the institute. Education is a trillion dollar industry worldwide and students are not just a student, they are most valuable customer of this business, which has been taken in to consideration with corporate social responsibility, as we always believed it was our duty to improve the status of the communities in which we operate. Today we are more organized determined, focused and persistent in this Endeavor.
RK Institute of Engineering and Technology a Center of Caring and Developing Craftsmanship through our Modesty and Flexibility fee structure and we believe on Transparency and Teamwork and emphasized on
शुद्ध आचार , शुद्ध विचार, बेदाग छवि
RK stands for truth, justice, honesty, courage and conviction and I heartily welcome all of you have chosen or may chose this institution to translate your dream into reality to the best of your abilities. I wish the best for a happy and rewarding career.
×
Er. Rohit Kumar MallickChairman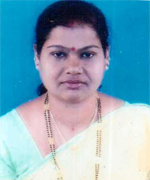 Mrs. Laxmipriya Mallick
Trustee
It is an immense pleasure to me, being associated with RKIET which was started with the aim of highlighting the role of engineers in the society through discipline, hard work, sincerity and dedicated effort.
I heartily congratulate the students of RKIET and I wish them happy and prosperous life.
×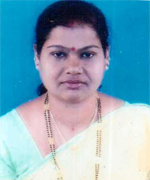 Mrs. Laxmipriya MallickTrustee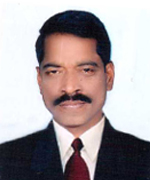 Mr. Sarat Chandra Mallick
Secretary / Managing Trustee
Message from Secretary
RKIET is a young college of young, dynamic and dedicated faculties with well-equipped modern laboratories and unique method of teaching to meet the challenges of rapid change of technological advancement and industrialization.
It is an immense pleasure to me being associated with RKIET family which is working with a tremendous team spirit with a strong sense of dedication to develop world class technologists. More importantly, students with better personality, honesty, high dignity and social responsibility are what our aim to produce.
My warm and heartiest congratulations to the students of right decision of taking admission in our institution and wish them all the success.
×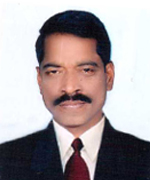 Mr. Sarat Chandra MallickSecretary / Managing Trustee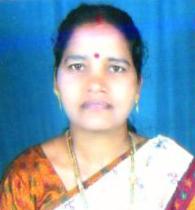 Mrs. Jinu Bala Mallick
Director (Administrator)
×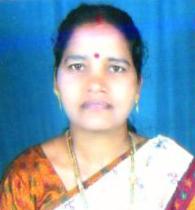 Mrs. Jinu Bala MallickDirector (Administrator)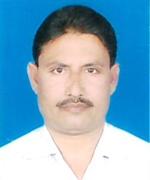 Er. Bijay kumar Sahoo
Principal
Message from Principal
Now rapid industrialization both at national and international level has created vast opportunity for technical personnel. This has resulted in opening of large number of engineering colleges. Although the intake capacity in Odisha is bellow national average, still the numbers of seats remain vacant. This is due to the fact that some discipline does not attract students because of lack of employment opportunities. Moreover employ-ability of passed out student is low. This needs to be analyzed so that the academic curriculum takes care of the future needs of the target employers.
RKIET is highly qualified and experienced faculties who impart proper theoretical and practical lessons for the development of students. Apart from studies students are encouraged to participate in extra curricular activities, personality development programs and yoga sikshya programs
I wish all the students of RKIET full success in life.
×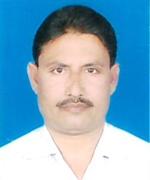 Er. Bijay kumar SahooPrincipal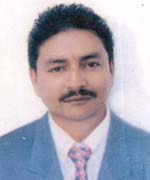 Jitendra Nath Jena
Administrative Officer
This is privilege for me to welcome new comers to our revered institute who can build their character, discipline, Punctuality & studies; subsequently they may reach the niche success.
×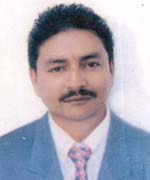 Jitendra Nath JenaAdministrative Officer
Newsletter
Download Admission From

WHAT STUDENTS SAY ?
Abhisek Swain, 2nd Year CIVIL
I am extremely happy to be associated with RKIET, being a student this is a hilarious experience about teaching methodology, dedicated staff, Industrial visit, Brain storming session for industry readiness and Vocational training etc. My career is safe and hoping the best in future……..